Your go-to personal finance resource.
Make your money work harder for you. Find out about the key features to look out for when selecting an endowment and the best insurance savings plans here!
Read More »
If you're looking for shield plans, you'll probably heard of riders. What exactly are riders and do you actually need one? Read this article to find out.
Read More »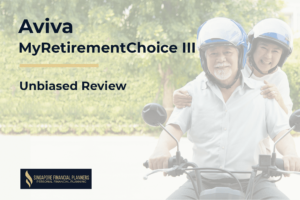 Once known as the Aviva MyRetirementChoice III, Singlife's Flexi Retirement is one of the best annuities in Singapore! Click here to read our review.
Read More »
Previously the Aviva MyEasySaver II, We reviewed the Singlife Steadypay Saver to see if it's as good as its competitors. Don't miss out by reading it here!
Read More »
The Dollar Bureau partners with selected MAS-licensed financial advisors to provide you with unbiased financial advice.