Your go-to personal finance resource.
Not sure which is the best hospital shield plan for you? After hours of analyses and deliberation, we've selected the best based on specific needs. Read here.
Read More »
What is risk tolerance? Why is it important? How to determine my risk tolerance? These are important questions to ask. Get them answered by clicking here!
Read More »
Not sure how to allocate your investments? Don't fret. We share the most common contemporary asset allocation models & strategies to follow. Click here to read.
Read More »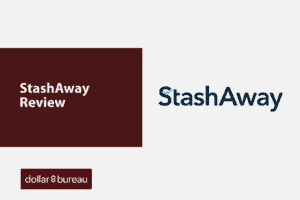 Considering StashAway as the robo advisor of your choice? We reviewed it and shared our thoughts. Click here to see if StashAway is the robo for you.
Read More »
The Dollar Bureau partners with selected MAS-licensed financial advisors to provide you with unbiased financial advice.